Welcome to Hoddesdon & Rye Park
Bowling Club
We are a friendly club with a
membership made up of local people of all ages, both ladies and gents. Bowling is a sociable sport/pastime and here at Rye Park we make everybody welcome. Wednesday is our regular club night, for general roll-ups and coaching by our experienced bowlers, and we have an afternoon club on Thursdays. We normally have weekend friendly matches on both Saturdays and Sundays, against other clubs in the county. New members are welcome – just call us for details.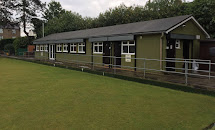 weekend friendly teams to follow- Go to "News" followed by Weekend Teams Colin Milner received sponsorship from Jennings.bet to help with his expenses when playing for England in Scotland for …

Club Fixtures
13/08/23
2023 Club Matches All of these events will be advertised in the Clubhouse. The Season …
ADDRESS
The Bowling Green
The Recreation Ground
Old Highway,
Hoddesdon, Hertfordshire
EN11 0LT
Club Sec 01992-461903
Carpark EN11 0HS
Club Sec – David Fussell
CLUB HOURS:
TIMES CAN VARY IF PLAYING AWAY
MON. 1:30 p.m. – 8:30 p.m.
TUE. 10:30 a.m. – 8:30 p.m.
WED. 1:00 p.m. – 9:00 p.m.
THU. 1:30 p.m. – 9:00 p.m.
FRI. 2:00 p.m. – 9:00 p.m.
SAT. 2:00 p.m. – 8:00 p.m.
SUN. 2:00 p.m. – 8:00 p.m.